Land of Green Hope
Costa Rica: a paragon of sustainability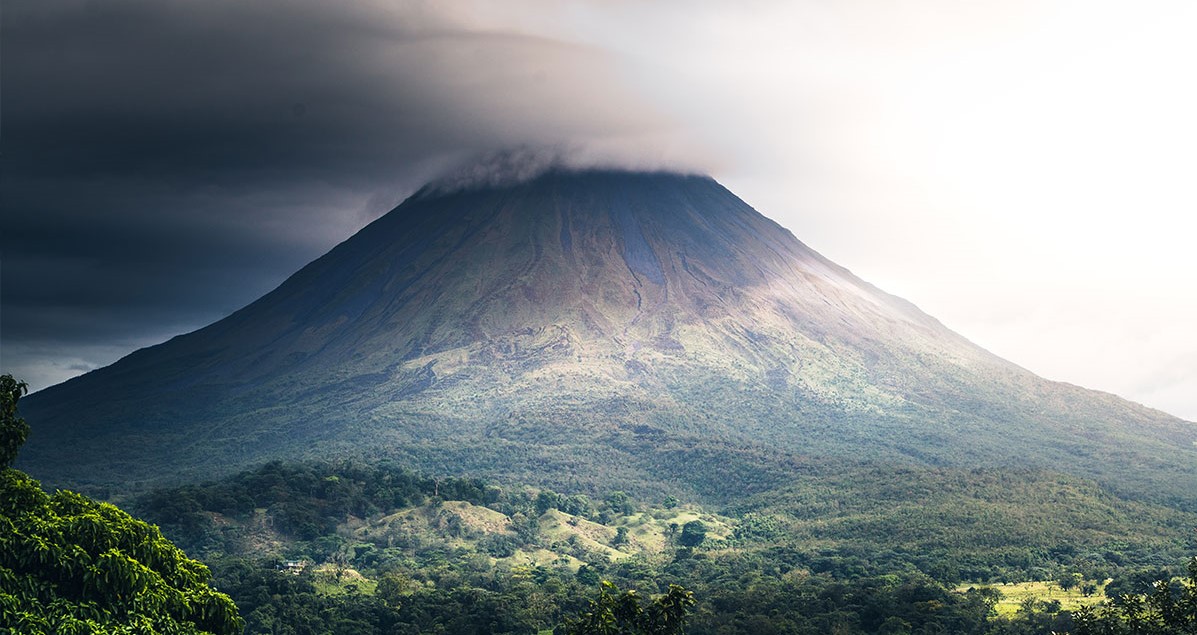 Costa Rica is one of the most progressive countries in Latin America. As far back as 1948, for example, the army was abolished to better fund education and health programs. Costa Rica is also in the top 5 countries worldwide when it comes to the energy transition and aims to go climate-neutral by 2021. What may sound like a utopia for us, Costa Rica has already almost achieved. This is more than enough reason to take a closer look. Maybe we can learn something.
Costa Rica is a true natural paradise. With its unique biodiversity and range of species, the small central American country is a place of spectacular diversity. Costa Rica is home to 500,000 species, 4% of the total species estimated worldwide in a country of just 51,100 km² (Germany covers about 357,000 km²). The government recognized back in the 1980s that nature is the country's most important asset. But not before it was almost too late.
Costa Rica was initially taken in by the economic potential promised by the meat industry and cleared huge swathes of rainforest for cattle farming and agriculture. Between 1950 and 1987, the area of the country covered by forests shrank from 72% to only 21%. At times, 32,000 hectares of rainforest were chopped down each year, more than anywhere else in the world. Then, however, the realization set in that growing demand for nature tourism would be more profitable in the long term. Ever since, every effort has been made to protect Costa Rica's natural environment.
Part of the transformation involved successfully developing a national system of protected areas and passing extensive legislation to protect Costa Rica's forests. But innovative incentives structures were also key, such as the national Payments for Environmental Services (PSA) system, which offers land owners direct financial incentives to preserve forests as opposed to converting them into agricultural land.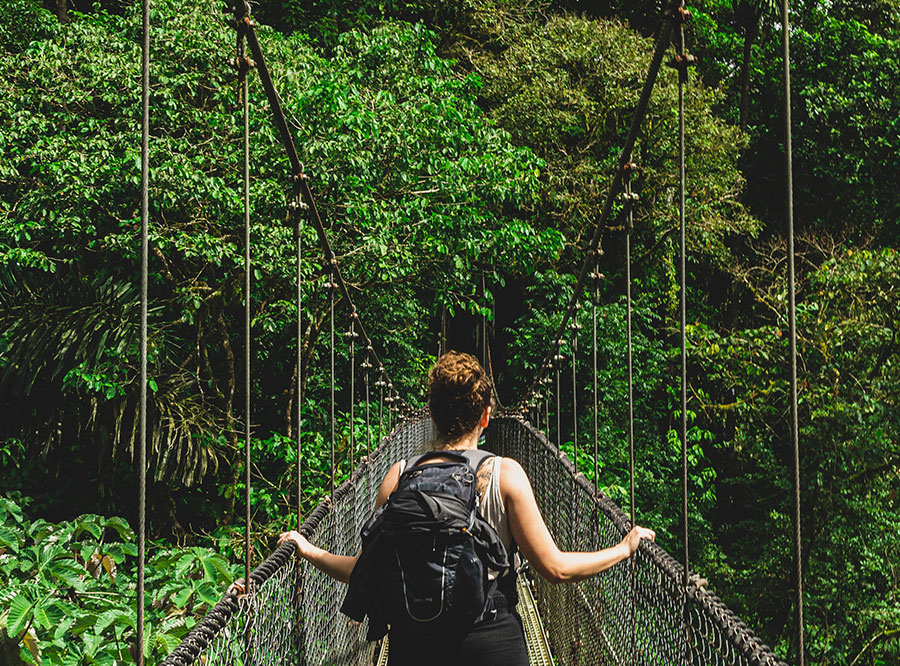 Over 50% of Costa Rica is now forested again, more than 25% of the country is a designated conservation area, ecotourism is actively promoted and single use plastics are forbidden.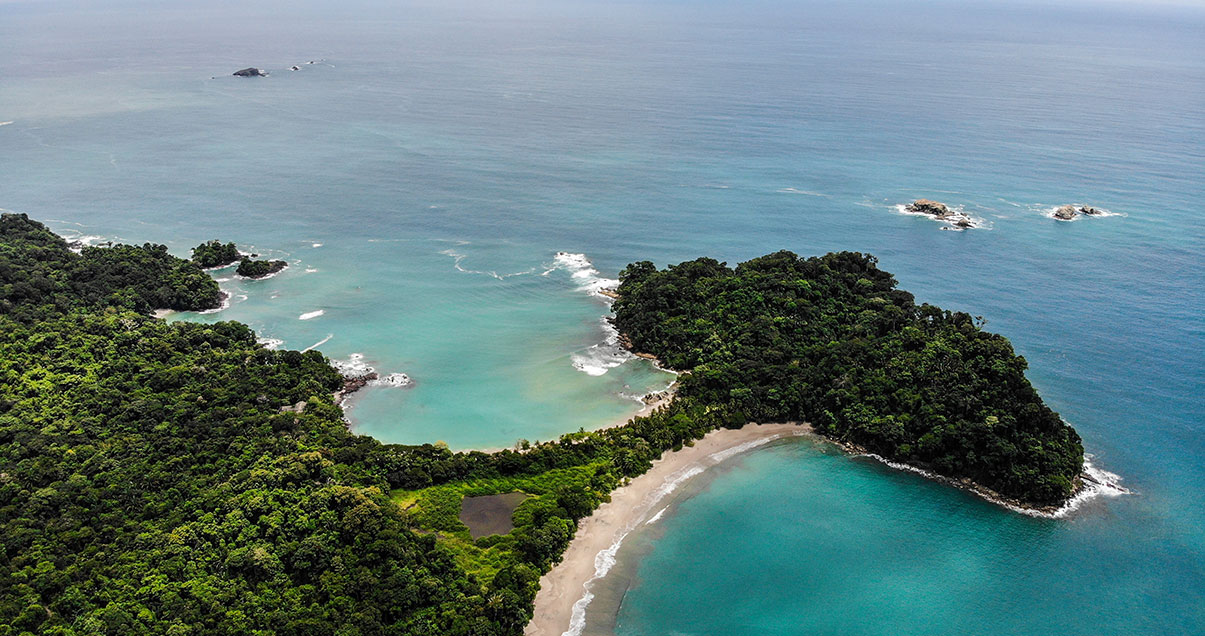 Environmental ambitions in politics
The Peace With Nature Initiative recently launched by President Oscar Areias marked a key milestone in government environmental policy. A law to this end was passed back in December 2007 to implement the ambitious agenda that aims to make Costa Rica the first carbon-neutral country in the world by 2021.
Carlos Alvarado Quesada, who was elected President in 2018, is also pursuing this goal. In February 2019, he announced that "decarbonization is the great challenge of our generation and Costa Rica must be one of the first countries in the world to achieve this, if not the very first".
The chances of success here look good, given that the energy sector – which in many countries is responsible for generating the most CO2 emissions – has already largely transitioned to renewable energies in Costa Rica. The country relies in part on its rivers and numerous waterfalls to generate electricity and, in 2019, covered 78.26% of its energy needs in this way. Other power sources were wind energy (10.29%), geothermal (10.23%) and solar energy (0.84%). All in all, fully 99.62% of power was provided by renewable energy. By the end of 2020, the country is aiming to make up the remaining 0.38% by further expanding solar, wind and geothermal power stations.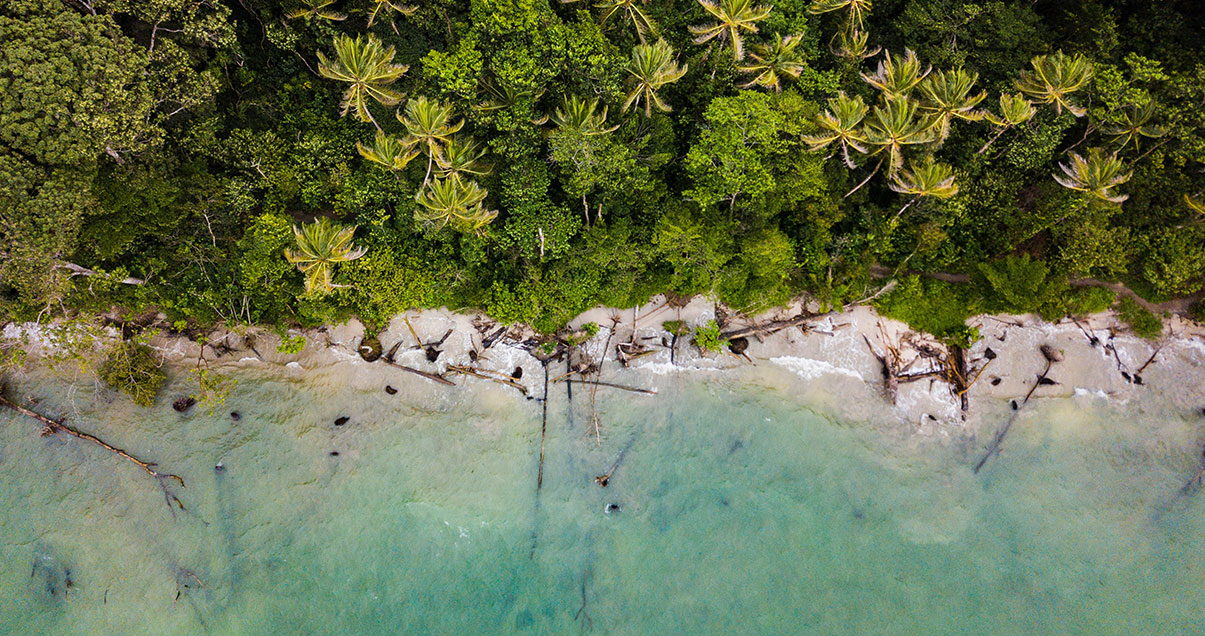 The country relies in part on its rivers and numerous waterfalls to generate electricity and, in 2019, covered 78.26% of its energy needs in this way.
Support for e-mobility
The transportation sector is the main source of greenhouse gas emissions in Costa Rica, accounting for 54%, and so Quesada's efforts are directed toward this industry. Electric cars are heavily advertised and there are plans to build an electric, rail-based public transportation system in the capital San José. This is a vital step, as more than a third of all Costa Ricans live in the capital city. In the cities, in particular, there is still some way to go to achieve net-zero emissions. Alongside e-mobility, for example, bus networks also need to be revamped and the bicycling infrastructure expanded. Yet with the government passing legislation to this effect and active public engagement, Costa Rica is well on its way to overcoming these challenges, too.
On an official visit in 2011, the German President at the time Christian Wulff described Costa Rica as an "environmental role model." But it's not only Germany – the whole world has a close eye on the showcase country when it comes to environmental and climate protection matters. While it may be small, the green wonder between the Pacific and the Caribbean is giving hope to everyone that the energy revolution can be successful — if the political will is there.