Digital Food Revolution
Consumers are having their say on the sustainability of food production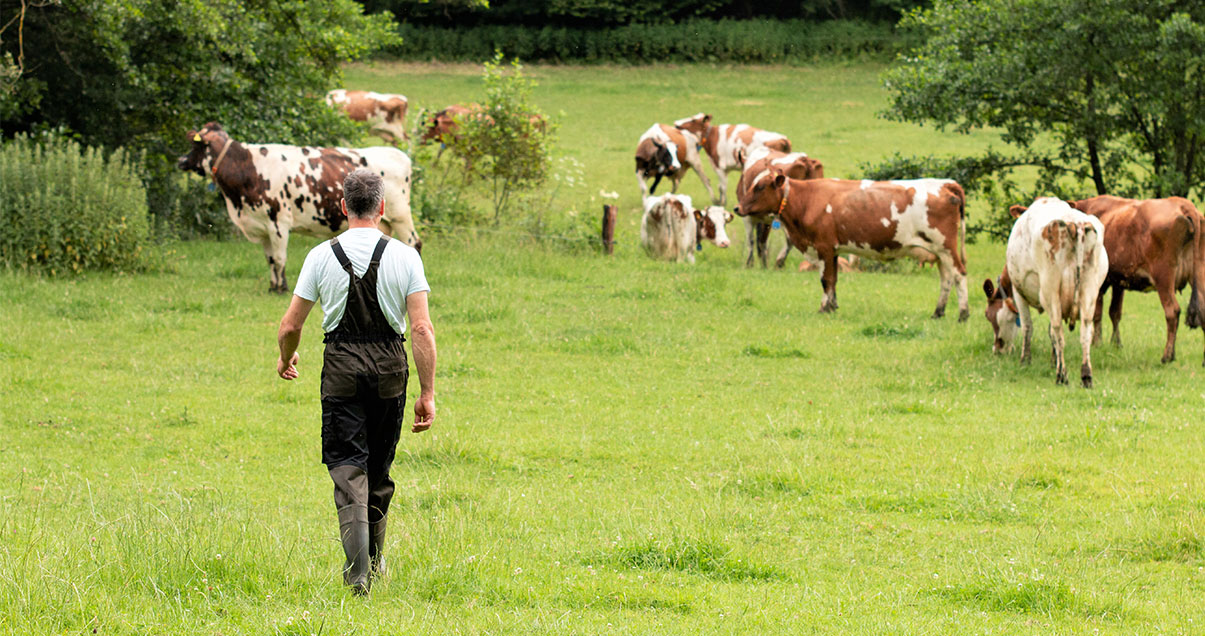 An idea originating in France is currently spilling over to Germany via an association based in Eltville. A network of consumers is voting on how food products should be produced. But it's not all just rhetoric. There is already a product on the market whose production conditions were determined by a network of approximately 10,000 people. That product is an organic milk from grass-fed cows, which is simply called "The Consumer's Milk." The association that is making this possible is "Du bist hier der Chef! Die Verbrauchermarke" (You're the boss here! The consumer brand) and the person behind it all is Nicolas Barthelmé. Sonnenallee spoke to him about the successful launch of his project and the unconventional steps he took to get there.
Mr. Barthelmé, why does the German food market need another dairy milk product on the shelves? Aren't there enough of them already?
B: That's not the question our association is asking. We attend farmer protests, track the climate change movement and discuss issues such as greater animal welfare and the working conditions in abattoirs. Food production is a relevant issue in the public sphere. The coronavirus pandemic has also brought to people's attention the various shortcomings of the current system. I worked for many years in marketing for the food industry. I think the time has come to let consumers have a say on what products they want to see on the market. And we make the promise that what consumers get in the carton is well and truly the product they have voted for.
 The media is even calling the product "democratically elected." That alone probably makes it the first of its kind in Germany. How can we get a clear picture of how this co-determination works?
B: Our website is central to our work. Firstly, we use it to list products that people can vote on, and then visitors to our website can select them. The first product to be voted on just so happened to be the milk. Our aim was then to collect a minimum of 5,000 completed questionnaires. The final stage saw as many as 9,300 people vote on quality, regional origins, animal welfare conditions, farmer remuneration and type of packaging. Luckily, we completed our online survey just before the coronavirus lockdown.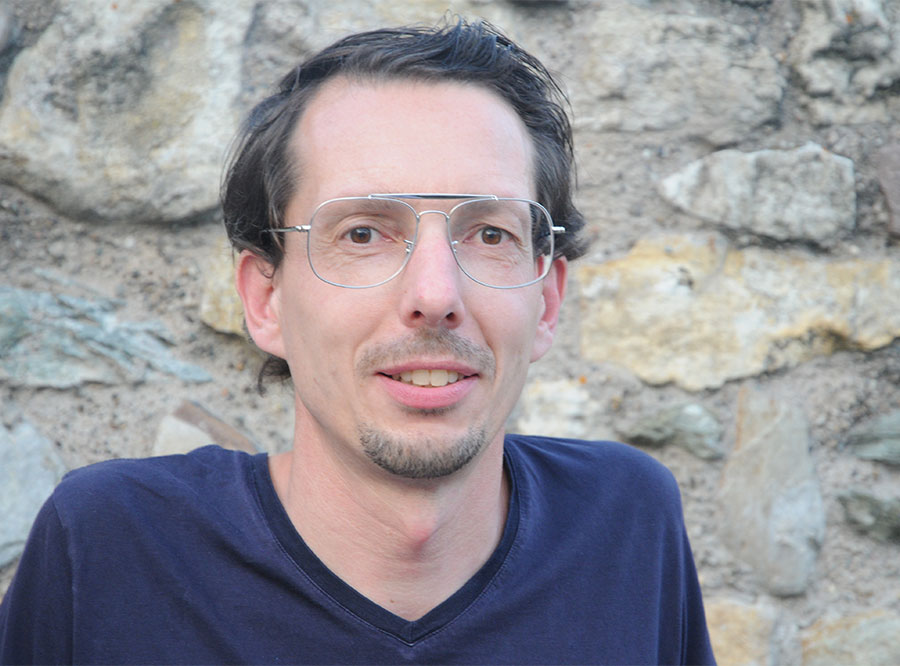 Nicolas Barthelmé, der Mensch hinter "Wer ist hier der Chef? Die Verbrauchermarke"
How do you even deduce whether enough consumers will be willing to pay for your product? The Consumer's Milk costs €1.45 a liter, which puts it at the much higher end of the scale, and yet your followers have been posting pictures of empty shelves, in the Rhine-Main region for example, in the first few weeks since it came onto the market.
B: We too were flabbergasted by these posts. The milk really is selling like hotcakes. Consumers were even taking selfies with their cartons of milk in the store, proud to have got hold of a liter of it. Not even we had anticipated this kind of euphoria. We were upfront with consumers in the online questionnaire about how many cents more the milk would cost if we adopted higher production standards. If people vote for better remuneration for farmers or for greater animal welfare, they need to be aware that the product will cost more to produce. We gave consumers a tangible and clear picture of how much more they would be paying for the product.
So would it be fair to say that this openness and transparency is a cornerstone of your success so far?
B: Open communication and transparency are key when launching a new product. That is why the marketing campaign revolves around social media channels, including the Facebook platform. This is where we raise awareness of the fact that our project is free and, in turn, we are able to create maximum transparency for consumers. That's why we also deliberately chose packaging that doesn't show a picture of grazing cows, but instead features information about how the milk is produced in big letters.
You take a very unconventional approach to communication and transparency. For example, you published a post showing a farmer's first milk invoice.
B: (laughs) Yes, but we obviously blacked out the personal information. We have to comply with data protection. But we want to show consumers that their money really is getting to the producing farmers, that they really do get €0.58 per liter for every unit they deliver. It's a big problem with our food industry that retailers often try to fool customers far too much. One of our aims is to break this principle. We want responsible consumers and we want fair pay for producers, in this case dairy farmers.
You also get prompt feedback via your social media channels. What are your thoughts when you read posts like this one: "What I like best of all about this milk is my clear conscience with every sip – and at a fair price too"?
B: We're ecstatic about this feedback. It shows yet again that sustainable production conditions are important to people. And with our rising sales figures, we are showing that there are lots of people who are willing to pay a bit more money for it.
Where does your personal motivation for this initiative originate? Is it the fact that this initiative hails from your homeland of France?
B: The impulse for me was rather the desire to find more purpose in my work. After 20 years working in marketing and sales for the food industry, I wanted to try something new. I see this initiative as a chance to meet new people and it gives me the opportunity not just to design products, but also to support farmers and their families. In France, there are now 3,000 farming families who produce exclusively for the initiative and are fairly paid for their work. For me personally, that is more aspirational than raking in profits for big corporations.
There is barely a word of criticism to be read right now – if anything, only the fact that your product is still niche.
B: The milk has been on the shelves since the end of July. We are very pleased with the current sales figures. It goes without saying that we're still a niche product. We have already achieved a lot, but we still have lots of ideas and want to implement lots of new projects. So we're holding more conversations with farmers and with other dairies in other German regions. Our milk is currently mainly available in Hesse and in neighboring federal states in the south and since October also in many ohter Cities e.g. Munich, Cologne and Berlin. We are finally offering farmers an alternative to constant growth. Consumers finally have the option of supporting the farmers in their local towns or regions. And we recently took another big step. Our next project will be to bring eggs to the market that are produced to consumer specification.
Sonnenallee wishes you every success with that venture as well!