On the table, not in the trash – at the push of a button
Using UXA to prevent food waste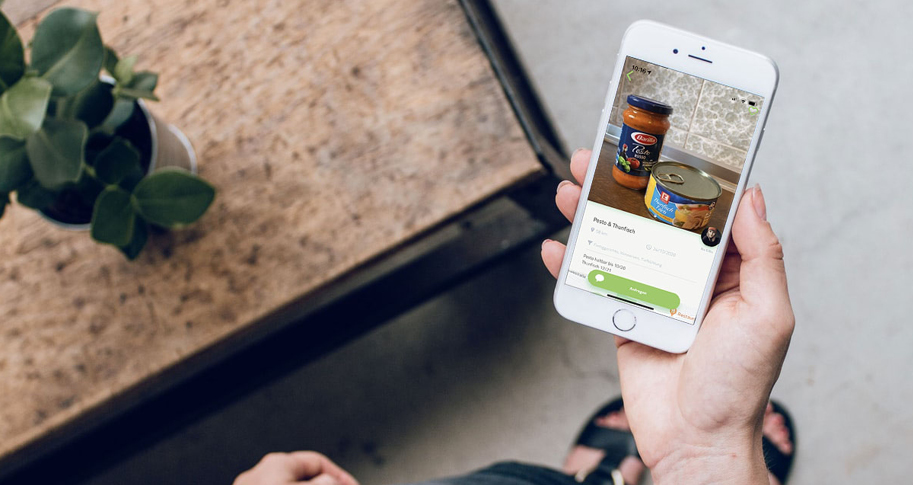 There are some figures that can barely be measured, let alone understood. This is the case for the 3.5 million metric tons of food waste that collect every year in private homes in Germany alone – and could be avoided. According to the German Federal Ministry of Food and Agriculture (BMEL), one in eight items of food purchased later ends up in the trash. UXA, a smartphone application, is set to make some changes in that respect. The app could offer a way for a small step taken by the masses to have a real effect on the issue at large. Let us introduce you to the mind behind the concept for UXA and show you how the app works.
The idea that Lisa Zvonetskaya from Munich had is actually nothing new. The Foodsharing.de website has been up and running since 2012. Private and commercial users alike can use it to distribute their leftover food to people in the surrounding area. Economics graduate Zvonetskaya nevertheless saw potential for her idea. That was because there had never been a smartphone app like the one she had in mind for sharing and giving away food, explained the 31-year-old, who set up UXA in 2017.
Simple app, unusual name
Only those familiar with Zvonetskaya's native language of Russian will understand why she opted for the name UXA, because the word means "fish soup" in Russian. "Nobody would ever throw away fish soup," said Zvonetskaya.
The app itself is just as powerful and straightforward as its name. Intuitive, even. Users first have to download it, free of charge. Then all it takes is a photo, a brief description complete with use-by date, the food's location and one click to post leftover food on UXA. You might want to do this when you still have a lot of food in the refrigerator just before going on vacation, for example. The app displays all products in the chosen radius on a map. It is the simplicity of the whole process that is set to make a success of the idea behind the app.
However, a concept likes UXA needs sufficient "matching" opportunities. This implies that a certain critical mass of users is necessary for the project to be successful. According to the founder, this figure ought to be around 100,000. Zvonetskaya said that her portal currently has around 40,000 users, predominantly in large cities such as Berlin, Hamburg and Munich. In other words, Zvonetskaya needs 64,000 more to achieve the goal that she has set herself.
However, she requires more money to help the app spread. The founder said that, to begin with, she put an amount in the low five figures of her own money into the app, which was spent mainly on programming. She therefore launched a crowdfunding campaign in early summer to attract investors to her project. However, the combined contributions of 46 supporters totaled only €2,000 of the €15,000 target. None of this money was paid out. "You get the money only if you achieve the total target amount," said the founder, who nevertheless considers the campaign a success. This is because the campaign for funding also increased the app's profile, she said. According to Zvonetskaya, average daily user registrations rose during the campaign from 60 to as many as 200.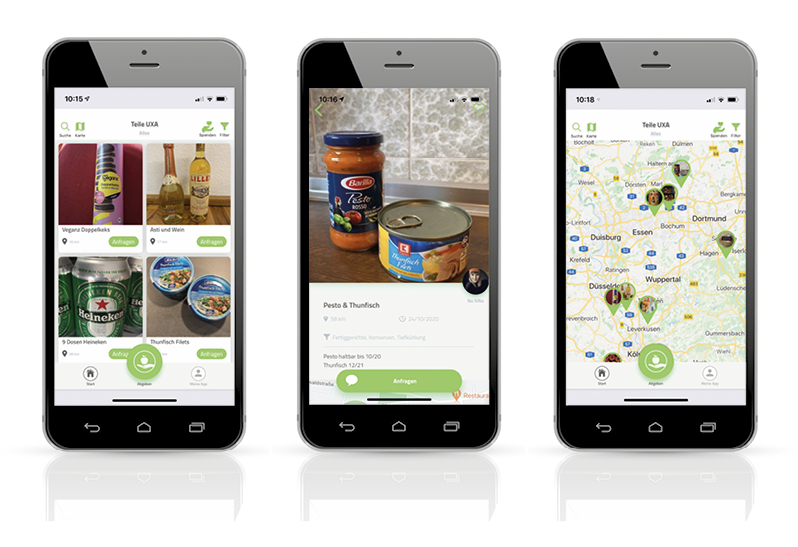 With her UXA app, Lisa Zvonetskaya wants to encourage people to share and give away food.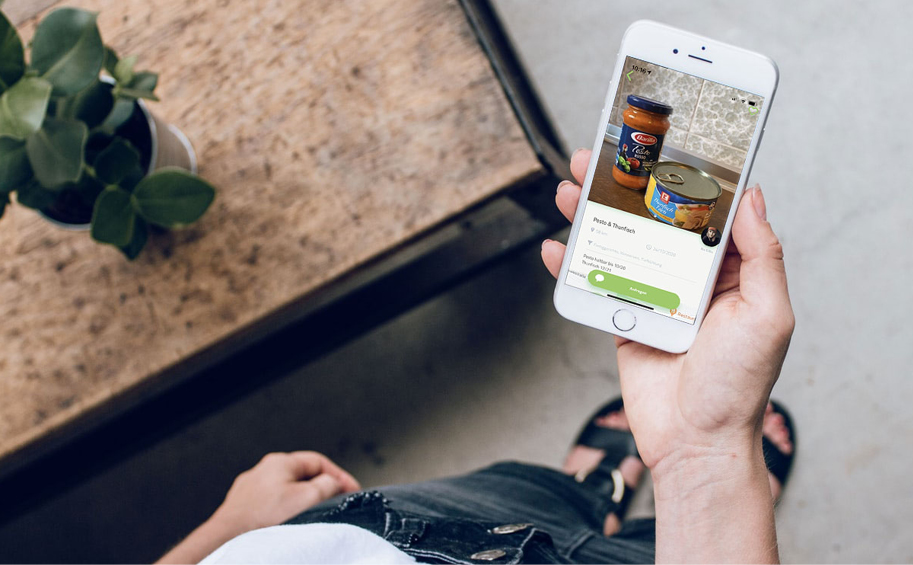 And Zvonetskaya is in no doubt that the more users there are, the less food is wasted. She sees the monetization of her idea for her own benefit as something less important. Zvonetskaya makes a living as an IT project manager and says that her steady job gives her income security that means that she is not dependent on the financial success of her app.
Award-winning idea
Even if the app is taking a while to catch on, it is already receiving recognition from politicians. The Bavarian Ministry of Agriculture acknowledged the young founder at a competition for innovative ideas for preventing food waste in 2018. Her project is also referenced on lebensmittelwertschaetzen.de, a website run by the BMEL.
In the future, the founder hopes that UXA will become a real neighborhood network. She is currently working on an updated version of the app as well as acquiring a partner. "I believe that anyone can make a difference like this."