Luxury Should Not Be A Sin
Designer brands want to produce sustainably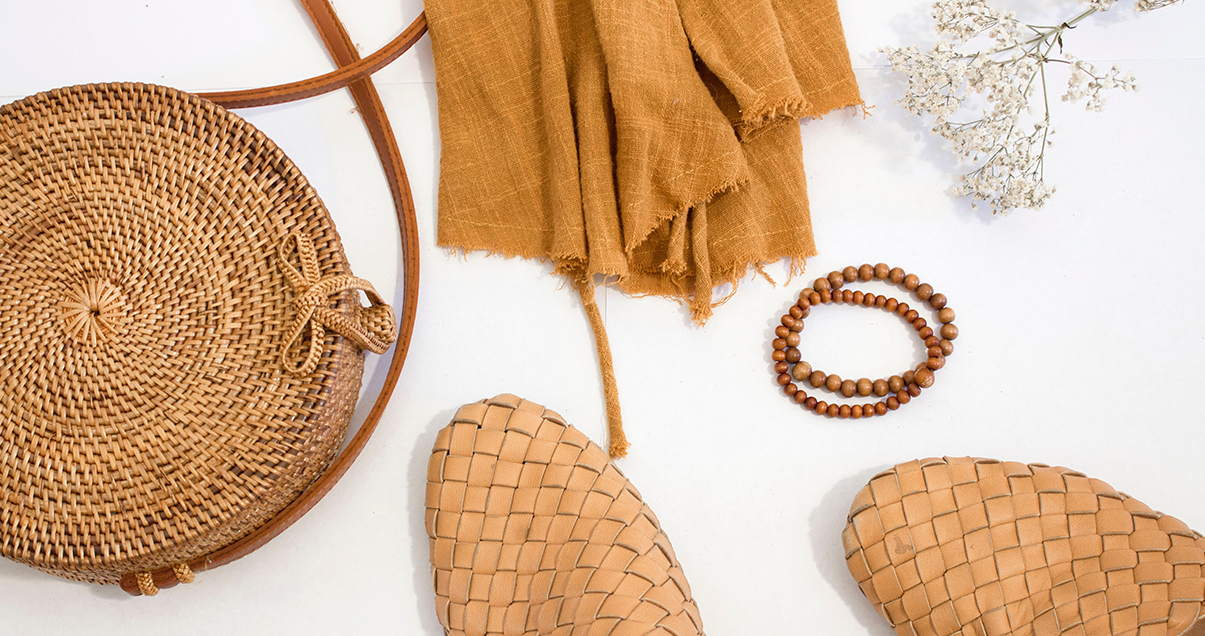 The international fashion industry is often heavily criticized for its production conditions. But a change is coming. A handful of brands intend to grow in an eco-positive manner and are declaring progressive measures for themselves. It seems that the major designer brands are now ready to take responsibility.
At this year's spring-summer shows in Paris and Milan, the luxury icons presented their collections as a balance between ethics and aesthetics. With fashion as the most important indicator and driver of economic trends, other luxury brands are also likely to discover the topic of sustainability for themselves in the near future.
And the timing couldn't be better, because global climate movements have made people more aware of the issue of sustainability, and the standstill caused by the pandemic has given brands and consumers the opportunity to rethink the status quo. Sustainability is also a strongly represented topic on social media, and the trend is rising.
This is not surprising, because for Millennials and Generation Z, sustainability is not only a central topic, but a fundamental value of daily life. They prefer high quality and durable fashion over fast fashion and cheap consumption. These age groups account for 30% of all luxury buyers, and are well on the way to achieving a share of 45% by 2025. This is certainly another incentive for luxury brands to steer their production toward sustainability and a conscious lifestyle.
The Fashion Pact – a milestone
Last summer, a total of 32 global corporations spanning 150 brands signed the Fashion Pact. By summer 2020, the number of signatories had grown to 67. These corporations are committed to reducing their CO₂ emissions to zero by 2050, using sustainable raw materials and using 100% renewable energies in production. Combating climate change, preserving biodiversity and protecting the oceans are at the heart of the pact, which many well-known luxury names, such as Chanel, Ralph Lauren and Prada, as well as representatives of fast fashion, such as H&M, have joined. It was an important step for the fashion industry to do its part to save the planet.

What luxury brands are presenting in specific terms
Louis Vuitton: For any design studio, the way it deals with its fabric waste is crucial for a circular system. This year, Louis Vuitton presented its "Be Mindful" collection, which is made from upcycled materials. For the Spring-Summer Show 2020 at the Paris Fashion Week, the wood used for the set was sourced from sustainably managed forests in France and later donated for reuse.
Gucci: In September 2019, the brand declared itself completely carbon neutral and launched a digital portal, Gucci Equilibrium. The portal is designed to provide full traceability of everything the brand does to promote circular business and positive change. "A new era of corporate accountability is upon us and we need to be diligent in taking all steps to mitigate our impact, including being transparent and responsible for our greenhouse gas emissions across our supply chains," said Marco Bizzarri, President and CEO of Gucci, in a statement.
Dior: The Spring-Summer 2020 exhibition was inspired by photographs of Christian Dior's sister Catherine that show her surrounded by lush flora. The set for the exhibition was a replica of the garden, with 164 trees planted in a secret forest landscape and later transplanted to other forest areas in various parts of France. Designer Maria Chiuri also sent a message about preserving the harmonious coexistence between fashion and nature when she called for action against the ecological crisis with the label #PlantingForTheFuture on the trees, along with their origin and destiny.
Prada: The fashion house has reintroduced its iconic nylon backpack with the Prada re-nylon collection, giving it a sustainable makeover. The backpacks, formerly made of parachute fabric, are now made of ECONYL®, a regenerated nylon produced by recycling fishing nets, marine plastic and textile waste. Prada plans to replace all its nylon with this recycled fabric by 2021.