The Success of Veggie Sausage
How European soya is turned into climate-friendly mortadella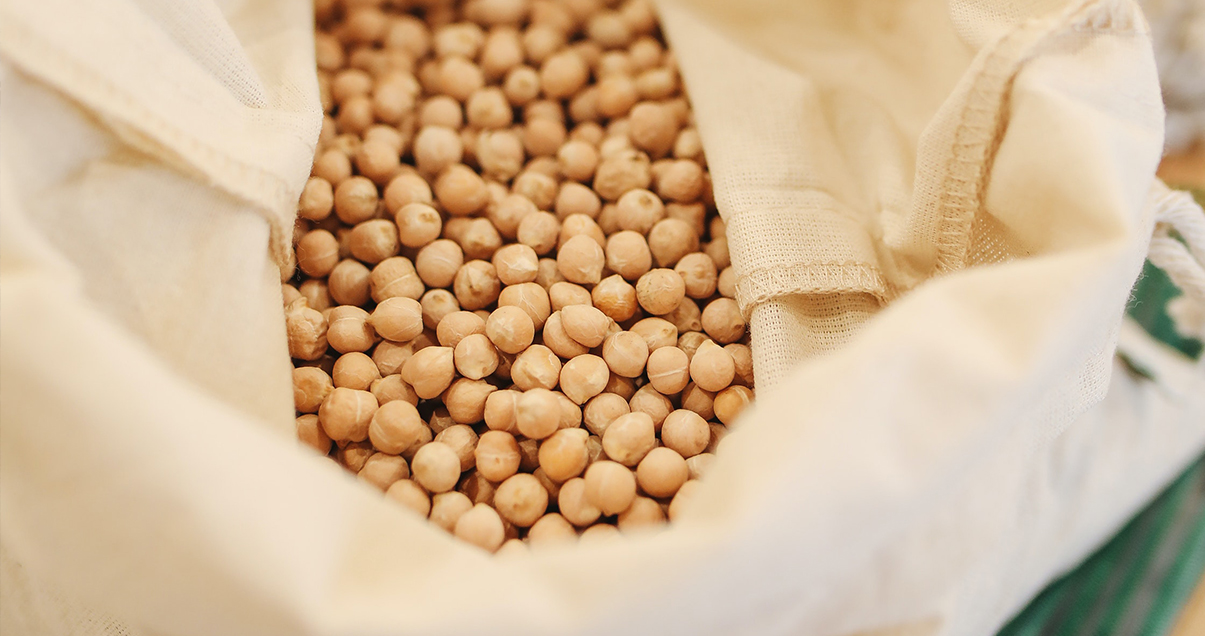 More and more people are making a more conscious decision to eat less meat. Other people are substituting mortadella, steak and similar meat products with plant-based products. The German company Rügenwalder has been manufacturing such alternative products since 2014, and in July 2020 proudly announced that, for the first time ever, it had generated more sales from substitute products than from meat products. The company with the red windmill logo is thereby championing transparency and credibility.
Nutrition experts have long been telling people to reduce their consumption of meat. The German Nutrition Society recommends between 300 and 600 grams per week as part of a healthy diet. This would equate to roughly 30 kilograms a year. The international EAT–Lancet Commission even recommends an intake of no more than 15 kilograms. Meanwhile, figures from 2019 underscore just how big the German meat industry is. The value of meat substitute products is tiny by comparison, but it is becoming more relevant as demonstrated by data from the German Federal Statistical Office. In the first quarter of 2020, the production quantity of substitute products grew by 37 percent year on year to 20,000 tons.
Sausage manufacturer Rügenwalder identified the trend toward sausage substitute products early on and retailed its first products on the market back in 2014. One look at the product range tells you the transformation the company has undergone since. In addition to its seven traditional sausage products, the company based in Lower Saxony, Germany, now offers 20 vegetarian or vegan sausage varieties.
Since the company has been supplying meat-free products, by its own admission it has been working continuously on trying to manufacture them as sustainably as possible. Most of the wheat for the meat-free range comes from Germany and the peas come from France.
Rügenwalder does not procure the soy it requires to process its products from South America, where there are ecological and social problems associated with soybean cultivation. Instead, half of its supplies currently come from North America and the other half from Europe – and this latter share is increasing, which is making the company's soy supply even more regional. "The shorter distances for transporting the soy compared with procuring it from North America are also helping us improve the environmental footprint of our vegetarian/vegan product line," states the company.
Its commitment to transparency is also evident here. If you look on the company's website, it tells you that some of the products are manufactured exclusively using soy that comes from the Danube region. The company also guarantees fine European taste for its burgers with 90 percent of the soy in the burgers coming from Continental Europe.
This is not just appealing from a carbon footprint perspective alone. The EU has much more stringent agriculture standards. The European soy that Rügenwalder uses is certified Danube soy, for which high minimum standards apply to producers. But consumers should be aware that Danube soy doesn't just originate from Germany, but mainly comes from countries in Southeast Europe like Ukraine.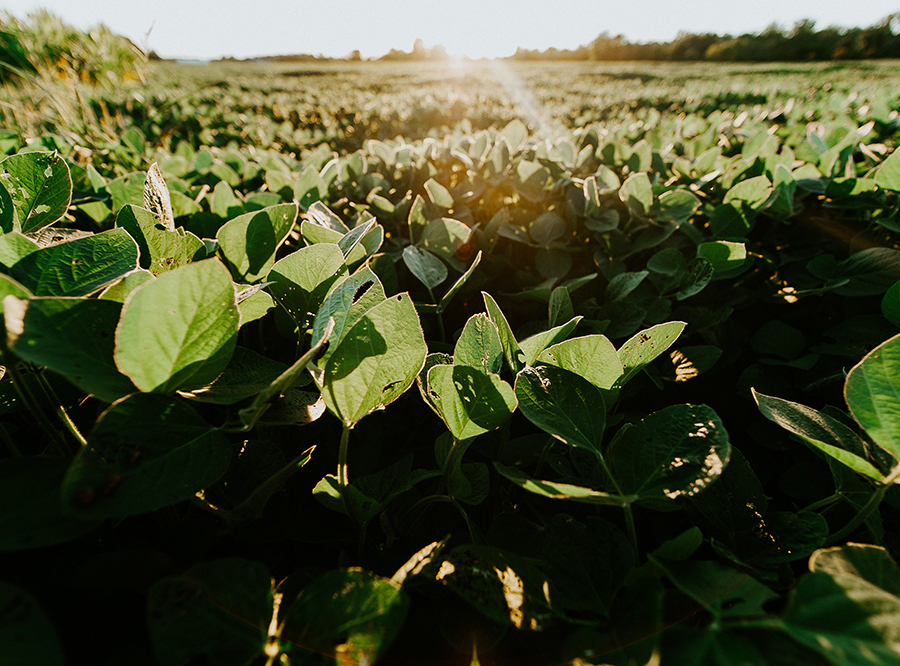 Due to the shorter transport distances compared to soy from North America, the company improves the ecological footprint of the products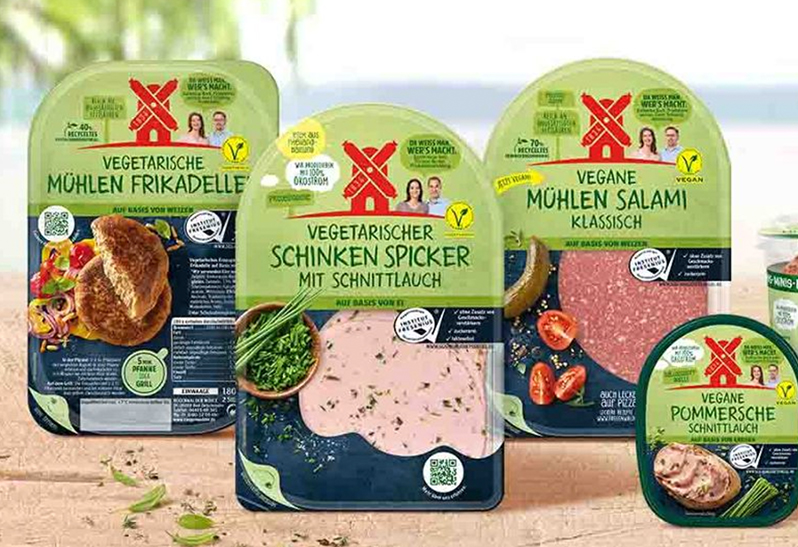 High standards of cultivation
The Donau Soja Association headquartered in Vienna lists GM-free standards as one of the cornerstones of its work. Moreover, it does not allow the use of the controversial substance glyphosate in cultivation, and ensures that plant health directives as well as EU and UN labor and social rights are also applied in practice.
Farmers make a commitment to protect forests and precious ecosystems when they cultivate crops under this soy label. Donau Soja thereby pledges that it does not engage in deforestation for the cultivation of its products.
"By using Danube soy, we are also doing our bit to promote soybean cultivation in Europe. That is why we made the decision back in 2015 to join the international 'Donau Soja' organization, which campaigns for the cultivation and distribution of soy from the Danube region," the company explains. Together with producers, distributors, and environmental organizations like Greenpeace and the WWF, Rügenwalder is supporting a high-quality European protein supply.







Greater regionality thanks to soy "made in Germany"
Rügenwalder also launched a pilot project called "Soy made in Germany," and the first harvest was reaped in fall 2020. The first-ever soy to be produced in Germany was grown especially for the company on two test fields in Brandenburg and North Rhine-Westphalia. The quantities are still relatively small, but the company expects them to keep on growing.
The sausage producer wants to continue to drive forward the success of its meat-free products, and has been running an image campaign since fall 2020. A TV commercial literally takes viewers on a journey from the fields to the dining table that reflects the vegetarian and vegan product range of Rügenwalder Mühle, which offers everyone a delicious alternative to meat – whether a steak or slice of bread piled with sausage.
The fact that the campaign is accompanied by extensive actions on the social media channels YouTube, Instagram and Facebook is a sign that the company is attempting to target young consumer groups.
"With the new campaign, we are aiming to make plant-based meat products even more appealing," explained Godo Röben, member of the executive marketing team at Rügenwalder Mühle, last fall. "We recognized this trend early on and have since become fully established in the marketplace. However, what we want to do with the commercials is to encourage consumers to try our products and illustrate the diversity of our product range, without being too authoritative about it. The idea is for the commercial to simply encourage people to give alternatives a try."