Rwanda rising
From a harrowing past to a startup stronghold for decentralized energy.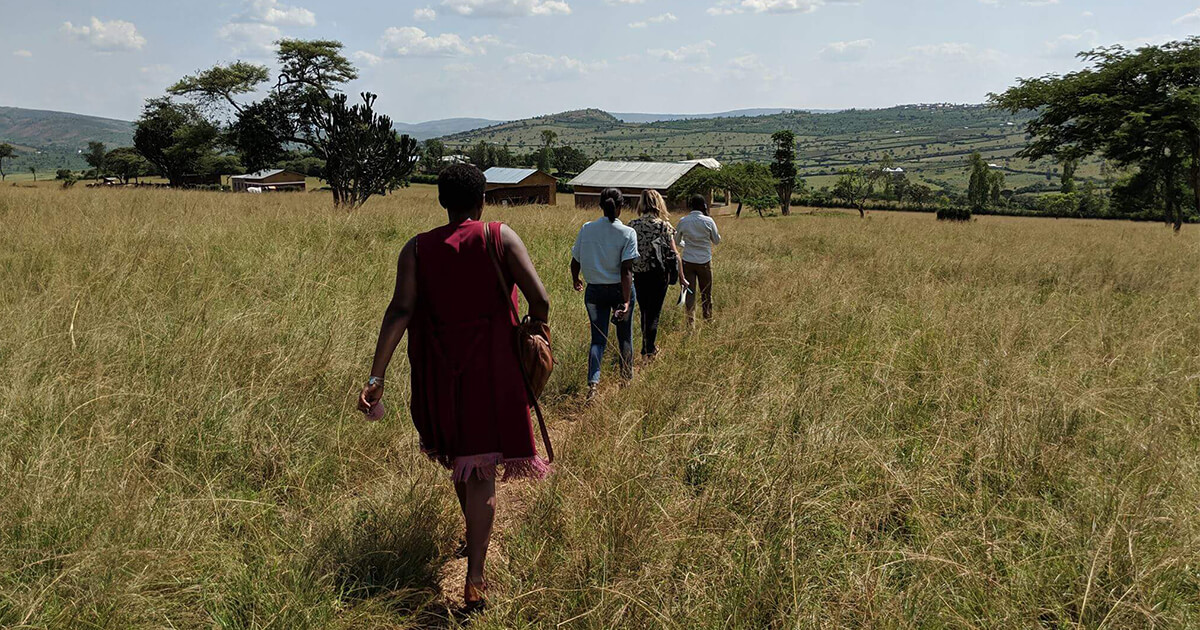 April 7, 2019 ­– Thousands walked toward the capital city of Kigali during the flame-lighting ceremony. Every year at this time, Rwanda commemorates its harrowing past: The genocide of 1994 in which almost one million people lost their lives. But 25 years after these horrifying events, the country is keen to demonstrate first and foremost how much progress it has made. Inspiring videos showcasing Rwanda's economic upturn were shown during the ceremony, demonstrating the strength of belief in a new beginning.
Rwanda's development is certainly impressive. Life may not be easy for the citizens of this East African state, but dedicated startups are successfully moving the country forward. Take its energy supply, for example. The country's topography and population distribution make this a real problem for the people there. But Rwandan startups have recognized the potential of a decentralized energy supply and are revolutionizing the market. Read on to learn about three inspiring projects.
The heroes of development
Take Great Lakes Energy, for example – a startup that installs solar-powered energy systems in orphanages, schools, farms and hospitals. The story of Dr. Kolombo shows just how valuable this service is. When the doctor first started working at the Shyira Hospital, there were just two hours of electricity each night – and only in the operating room, laboratory and on the maternity ward. This was because it was too expensive to operate the hospital's only source of electricity, the diesel generator. Then the startup came along and installed PV modules. Thanks only to this new energy supply could the hospital provide patients with the best possible treatment through the night and on all wards.
To supply electricity for all the vital health services in the local community, the founders of Great Lakes Energy looked at the energy supply problems facing the people of East Africa. How much do people actually know about PV systems? What kind of solutions can ensure a stable power supply? Since founding the company, they have been searching for the answers to these questions. They are now utilizing their knowledge and experience to build, design and maintain PV systems. This is a real boon for the people in the region because the systems are more reliable, more sustainable and more low-cost than conventional energy sources.
Rebuilding trust
Image you just bought an expensive PV module – and it does not work. Would you still trust solar energy? This is where Comparisol comes in. The app helps people in sub-Saharan Africa who are interested in buying solar home systems. The problem in Rwanda is that, in addition to a number of off-grid solar services, counterfeit products are also in circulation. As a result, consumers have little trust in solar technology. This is why Comparisol informs people about solar energy and offers them a marketplace for comparing and purchasing quality-controlled solar products.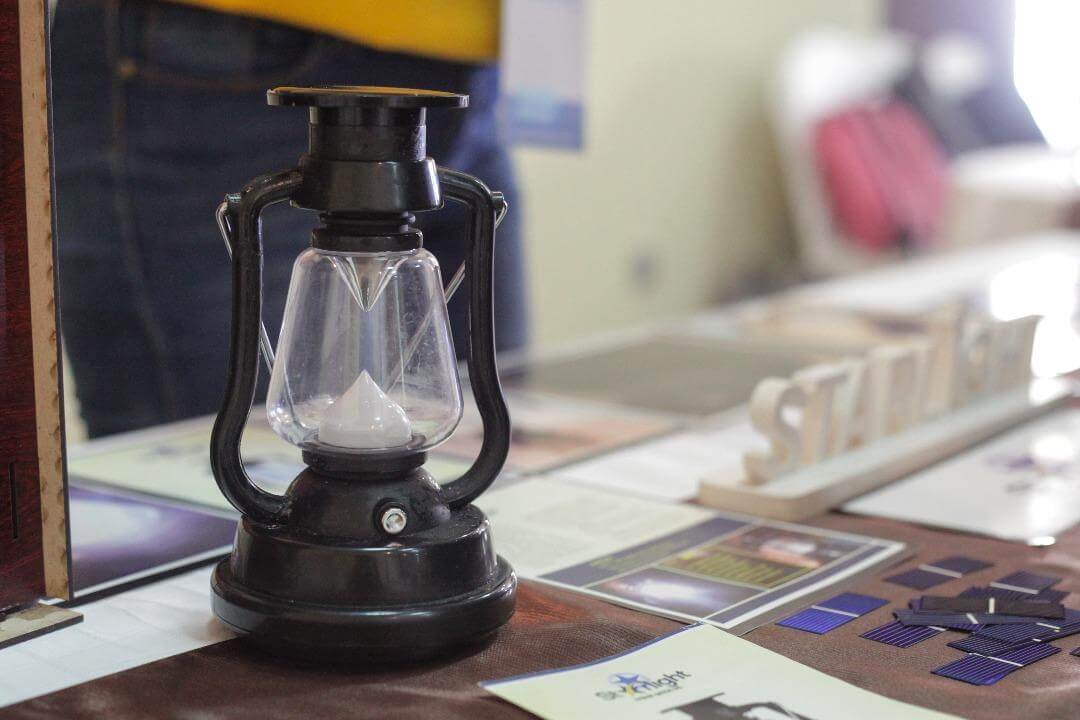 © SMA Solar Technology
left: the solar lamp of "Starlight" from Rwanda. right: the two founders Alice Mukashyaka and Ariane Umuringa.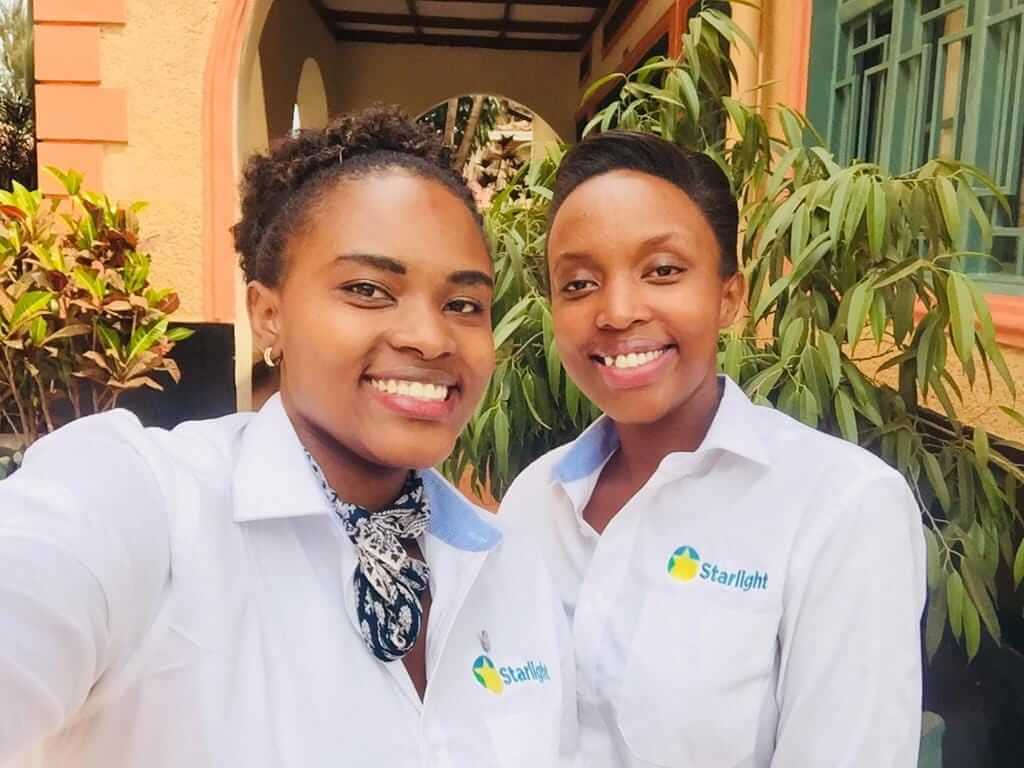 More founders are needed
Twenty-two-year-old Ariane Umuringa is also passionate about the potential of decentralized energy in Rwanda. Her initiative, Starlight Rwanda, develops solar-powered lamps for off-grid houses in rural areas. The organization also trains young women to build the solar lamps themselves and set up local companies. It aims to reach out to girls at an early age to promote their independence. The idea is to awaken interest in science, technology, engineering and mathematics (STEM for short), which is why Starlight uses "STEM products," including toys, gadgets and experiences. These are designed to be fun, promote creativity and provide an exciting, hands-on introduction to the principles of STEM learning. To protect people and the environment, these are powered exclusively by renewable energy sources. The results are inspiring: The quality of life has been enhanced because households no longer have to use dangerous kerosene lamps. Girls in rural communities are also trained in technical skills so that they can find jobs and receive a stable income.
Rwanda – a role model for sustainability
So where do the founders tap into all this positive energy to make the world a better place? It is not just the difficult living conditions that make these people strive for a better future, for the country's history also plays a major role. The current government is extremely keen to learn from the past. And things are really happening: Rwanda's economy is growing steadily by 8% every year; there is little corruption; women occupy management positions in politics and business; plastic bags were banned in 2008; and the streets of Kigali are almost completely free of garbage. This is all thanks to "Umuganda," a special day once a month when every citizen is required to collect garbage, plant trees or work on social projects.
Stronger as a team
German companies are also supporting the environmentally friendly development of this up-and-coming region. For example, VW launched the digital traffic concept "Moving Rwanda" together with the Federal Ministry of Economic Cooperation and Development. This involves VW automobile production, which is creating new jobs in Kigali, a training initiative for modern careers and a concept designed to promote car sharing with the aid of an app, which provides various options, including Move Share, Move Ride and Move Drive. Like Uber and car2go, you can be chauffeur-driven or take the wheel yourself. This heralds a new era of eco-friendly car sharing in Rwanda.
A company supplied by SMA has been providing solar power to innovative companies in the region since 2014. An 8.5 MW PV power plant with an annual yield of around 15,500 MWh was constructed and boosts energy efficiency in Rwanda by almost 6%. It is an important project that provides Rwanda with the energy it requires for its economic development and for powering its inspiring startup scene. It is also a great example of how solar power can successfully drive sustainable change.