Floating power plants
Unprecedented buoyancy on the market for floating PV systems
What produces electricity with incredible efficiency – and on otherwise unused space? Floating PV systems are increasingly common worldwide and present a unique aesthetic …
Floating PV – also known as floatovoltatics– refers to the production of solar power using PV systems floating on water. In Asia, floating power plants are currently enjoying something of a boom. "The potential is enormous," said Karan Singh, Director of Sales & Marketing for India, SEA & South Korea for SMA, the Germany-based specialist in inverter and energy solutions. "One advantage is that they don't need any land. Unlike conventional power plants, they can be put into service much more quickly to cover rising energy demand."
Back in 2021, SMA was involved in a Project like this in Thailand. On a water basin covering just over four hectares next to the production site belonging to SPM, an animal feed producer, more than 6,000 floating solar collectors generate one fifth of the energy required annually at the site. So now, after many years of nonuse, the pond now serves a purpose once again.
Karan Singh from SMA highlights yet another benefit of floating PV systems: "The water on which the modules float has a cooling effect, allowing them to generate electricity with exceptional efficiency. The temperature-regulating effect of the water increases the electrical endurance of the modules because they are exposed to less heat, cold and wind." Indeed, a range of studies put the increased electricity yield compared with land-based systems at anywhere between 5 and 15 percent.
Man-made bodies of water are ideal locations for floating PV systems. Due to the way they are constructed, these basins and ponds – which are often located close to industrial premises – do not usually attract much in the way of flora and fauna and so can be useful to the environment in other ways. The Fraunhofer Institute for Solar Energy Systems ISE sees huge potential in locating floating PV systems in artificial bodies of water like flooded gravel pits, a total of 4,400 of which can be found in Germany alone.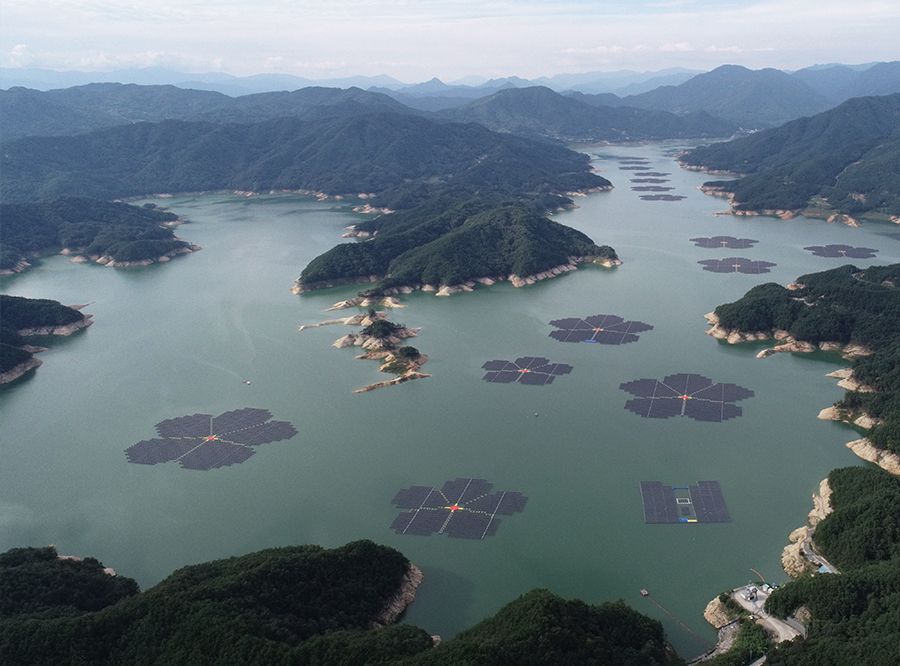 Scotra Co. Ltd.
The 41 MWp system operated by South Korean company Scotra on the Hapcheon artificial lake offers an impressive glimpse into the sheer scale that floating PV systems could potentially assume in the future – not to mention how their modularity can inspire some highly artistic arrangements.
A hot topic of research
The major importance of "land-neutral" photovoltaics for the energy transition means that floating PV systems have become a hot topic of research. Among the aspects under investigation is the question of how floating PV systems affect photosynthesis, evaporation and the oxygen content in water.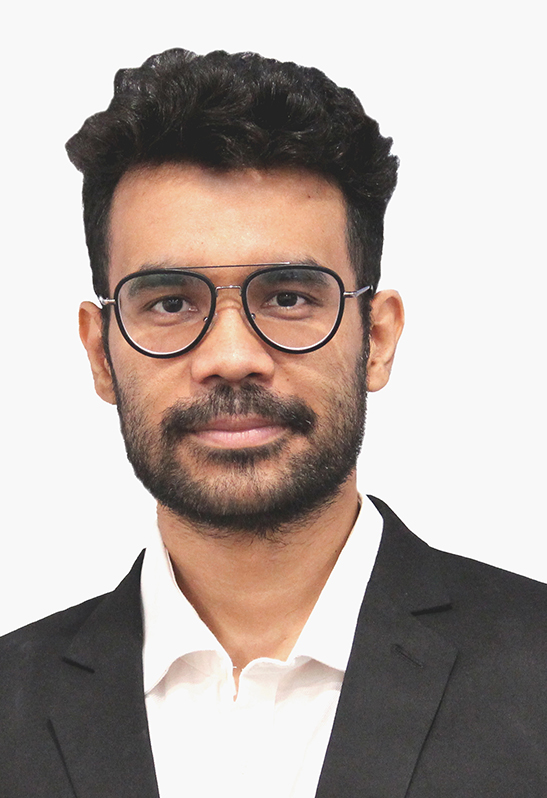 "In addition to a sufficiently large water surface and good access to sunlight, it is vital that environmental aspects – including wildlife, hydrology and the weather – also be taken into account during the construction of floating PV systems." – Karan Singh, Director of Sales & Marketing for India, SEA & South Korea at SMA India
Sembcorp Industries
When the Sembcorp Tengeh floating PV system was built in Singapore, large gaps were left between the PV modules to not only improve the flow of air but also ensure adequate sunlight for aquatic life. Additional ventilators help maintain oxygen levels in the reservoir.
Floating PV systems – a possible protective measure?
Reduced evaporation and algae formation in the shade provided by the PV system can be a real advantage not only in hot and dry regions of the world but also in more temperate climes. One study from Jordan suggests that a specially optimized design can allow an impressive 42 percent reduction in evaporation to be achieved.
Location with added value
It stands to reason that floating PV systems are located close to hydroelectric power stations and offshore wind farms. Either the connection to the utility grid is already in place or the different power plants can share it. The power plants offer mutual benefits because they produce electricity at different times depending on the weather and time of day. At sea, even tougher requirements regarding design and materials apply, but with their extensive water surfaces, artificial inland lakes are the perfect locations for floating PV systems. According to one calculation, Turkey – which is home to numerous hydroelectric power stations – could theoretically achieve 40 percent of the country's total currently installed capacity with floating PV systems on just 10 percent of its artificial lakes. This is on an almost unimaginable scale that gives us an idea of the future potential of this technology …
Why didn't we think of this earlier?
Floating PV systems will almost certainly play a vital role in the future of energy generation. The challenge now is to find a healthy balance among political goals, economic interests and nature conservation issues – as is the case with all highly promising innovations.