The Master of Drive
A conversation with climate transformation expert Professor Martina Hofmann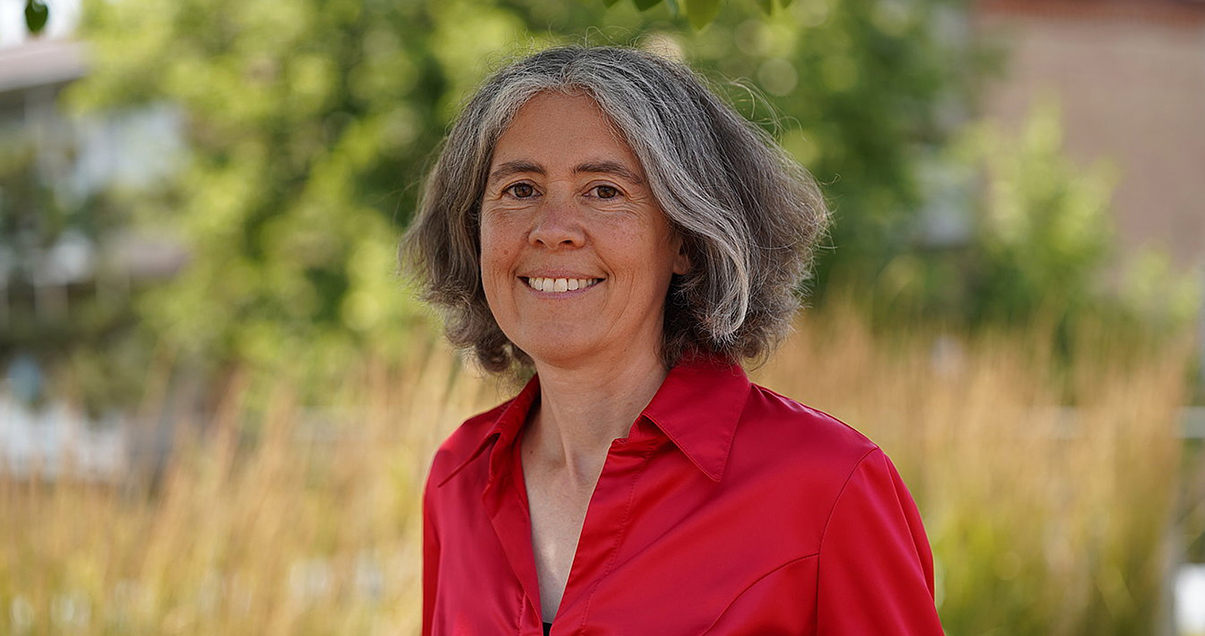 KEA-BW / Ellen Wurster
Professor Martina Hofmann's career path has been anything but a straight line – or has it? From an early age, she was interested in nature conservation and renewable energy. She embarked on a corporate career – and is now advising local governments in southern Germany on climate transformation.
We spoke to Martina Hofmann shortly before she became head of the newly created "Renewable BW" department at the Climate Action and Energy Agency of Baden-Württemberg (KEA-BW) on July 1, 2023.
She initiated the "Resource Management in Climate Change" Master's program at Aalen University. On the Board of Directors of the nature conservation association NABU, she worked to bridge the gap between nature conservation and technology. And as a committee chair at VDE (Association for Electrical, Electronic and Information Technologies), she focused on the topics of "women and technology" and climate action. Martina Hofmann is a bundle of energy – and renewable in the truest sense of the word. She knows where she wants to go, and refines her route accordingly.
Martina Hofmann spent the first half of her professional life at Siemens, where she worked on the Boston rapid transit network, provided training on drive systems and energy distribution in the Transrapid project, and was Lead Consultant focused on drive systems for paper machines.
From an international corporate career to local climate consulting – what happened?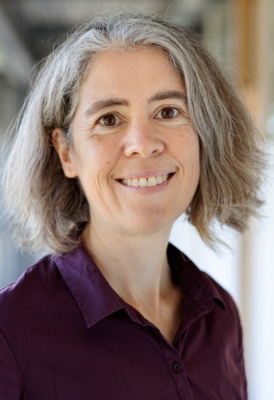 Did you have a pivotal experience that triggered this personal energy transition, Professor Hofmann?
"No, it was actually the other way around. I've wanted to save and protect things ever since I was small – back then, it was nature. I asked myself: How can I accomplish the most? What must I do to ensure that I can contribute as much as possible?"
This is how Martina Hofmann came to study electrical engineering. "At the time, I was a huge fan of electric cars. Cars with combustion engines still stank awfully and spat out black exhaust fumes. This did terrible damage to the environment. But it motivated me. As an electrical engineer, I thought, I can help to improve electric cars and ensure that they can be run on renewable energy. Back then, I still believed that photovoltaics could be used for this directly. I had no idea about the constraints."
The specialization "Electrical Energy Technology – Renewable Energy" at TU Darmstadt was one of the first study programs on the topic of renewable energy in Germany. "I wrote my student research paper on wind power, my thesis on photovoltaics. But the circumstances were different then. At the end of my studies, wind turbines were few and far between, and no more than 30 meters tall. Photovoltaics was so expensive that it was not economically viable.
"First understand how the world works"
For Martina Hofmann, it was too early to join the renewable energy sector: "Very few people did; it always made you a bit of an outsider." So she decided to become acquainted with industry: "I thought it was important to have an overview."
For the daughter of a railway family, traffic technology seemed the obvious way to go. "It's virtually electromobility, after all. But then I really got into oil and gas, designed drive systems for compressor stations on gas pipelines, and was in the mining business, specifically ore mining. I traveled a lot, took everything in and tried to understand how the world works."
Later, at Siemens' Stuttgart branch, Martina Hofmann discovered the field of energy efficiency. When her proposal to establish a separate department for this mission fell on deaf ears, she left the company and took up the endowed chair for "Renewable Energy" in the electrical engineering program at Aalen.
"I thus returned to my life's true purpose. And all my experiences in industry help me here. I know my stuff, because I lived and breathed this traditional industry for ten years. That's very valuable."
"Local authorities have the greatest leverage in the climate transformation"
Martina Hofmann explains: "A few years ago, it became clear to me that local authorities have the greatest leverage in the climate transformation. If you have land, you can generate energy. By law, local authorities are the lords of the land. Whoever decides what happens on the land has control over how quickly or how slowly the energy transition is realized – in addition to a few other factors."
"So land is the basis for the energy transition – but local authorities have lost sight of the issue a little, because it's being drowned out by lots of other issues. They already have their hands full with providing public services, such as refugee accommodation, childcare, and the COVID-19 pandemic. And now there's climate change as well – with brand new issues they have to deal with. Most full-timers in local authorities have studied government at some point, but the transformation of the energy system is not on the syllabus," says Martina Hofmann.
On one side are overstretched local authorities with potential for change, on the other a highly motivated expert, networker and climate protection campaigner, who has spent the last ten years broadening her focus: "I am well versed on all types of renewable energy and climate change adaptation."
Martina Hofmann concludes: "Scholarship and research are great. But now other things are important. In academia, I could not make the impact I hoped for, and in research even less. The rates of implementation are just too low."
After ten years at the university, therefore, she has taken the logical step and requested leave from her professorship, "because I now want to turbocharge climate change mitigation as massively as I can." With local authorities as the key element.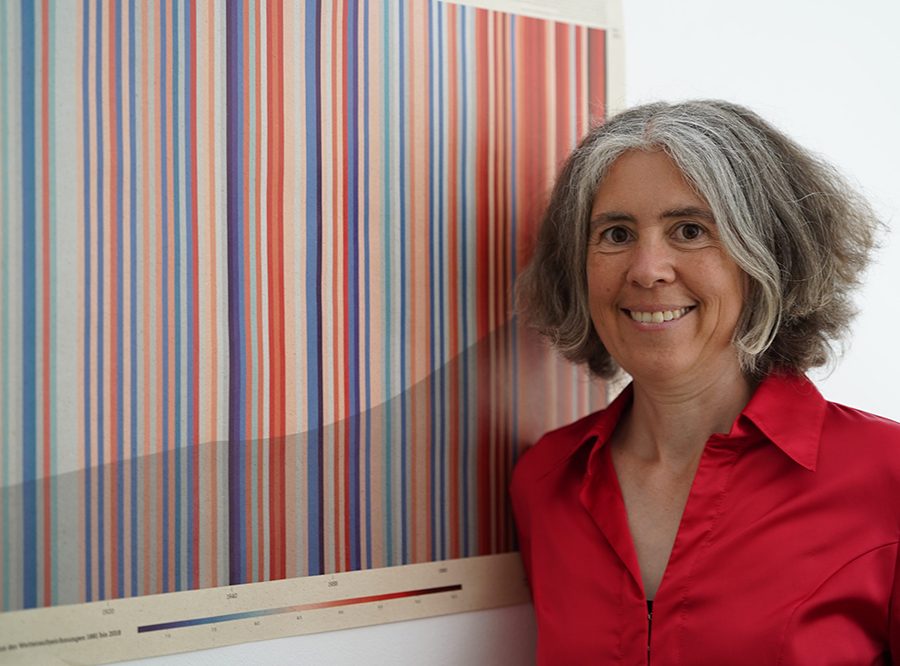 KEA-BW / Ellen Wurster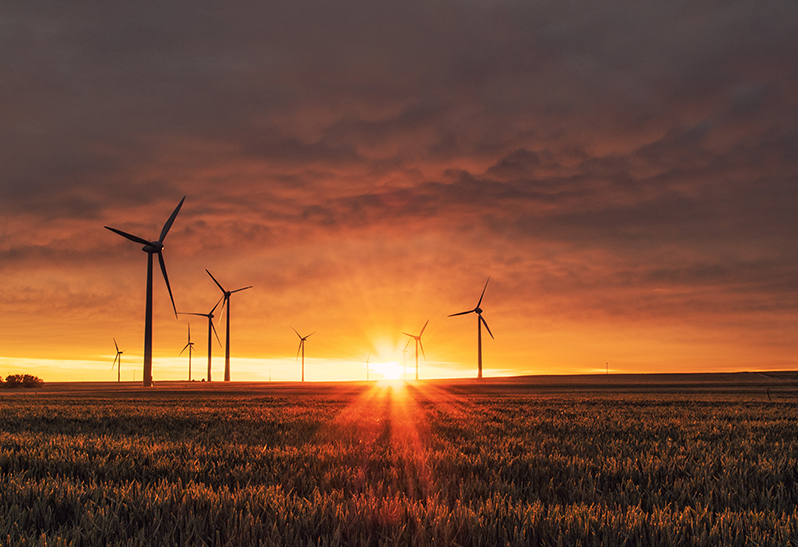 Thinking about climate change mitigation and adaptation at a global level and implementing it locally – is that the way to achieve a successful climate transition?
Martina Hofmann: "Yes, absolutely! It has to come from two sides: Everyone in the global community has to agree to put up money and pass laws. This is already happening on a large scale at EU level and is heading in a good direction."
"And this brings us to my new position at Baden-Württemberg's Climate Action and Energy Agency. In Baden-Württemberg, I am now responsible for turbocharging the energy transition," says Martina Hofmann on her new role. It probably won't be the last transition in her life. In the newly created "Renewable BW" department, Hofmann and her team will advise local governments in southern Germany on the climate transformation, mediate between all parties, and publicize good practices in the state. "I will try to offer those in charge a place to go for knowledge on this subject, and to be available to help local authorities with any problems with the transformation."
"Anything is possible"
She has always been an optimist, replies Martina Hofmann when asked how she maintains her high level of motivation, being virtually unstoppable in her efforts for the climate transition: "For example, we saw how our carbon emissions suddenly plummeted during the pandemic. Or that people began to save up when fossil fuels were no longer so available and had gotten expensive. This means anything is possible. We just have to be quick, before we reach the tipping points."
"And I believe that we are doing well to change our habits. I think that, as a society, at least in the industrialized countries, we made a wrong turn somewhere. How we treat resources simply isn't good. And it's not as if it makes our lives better. It often makes them worse, because we have grown accustomed to seeking happiness in consumption. But we won't find it there."