Cleverly Coupled
Connect electric vehicle charging systems to your PV system.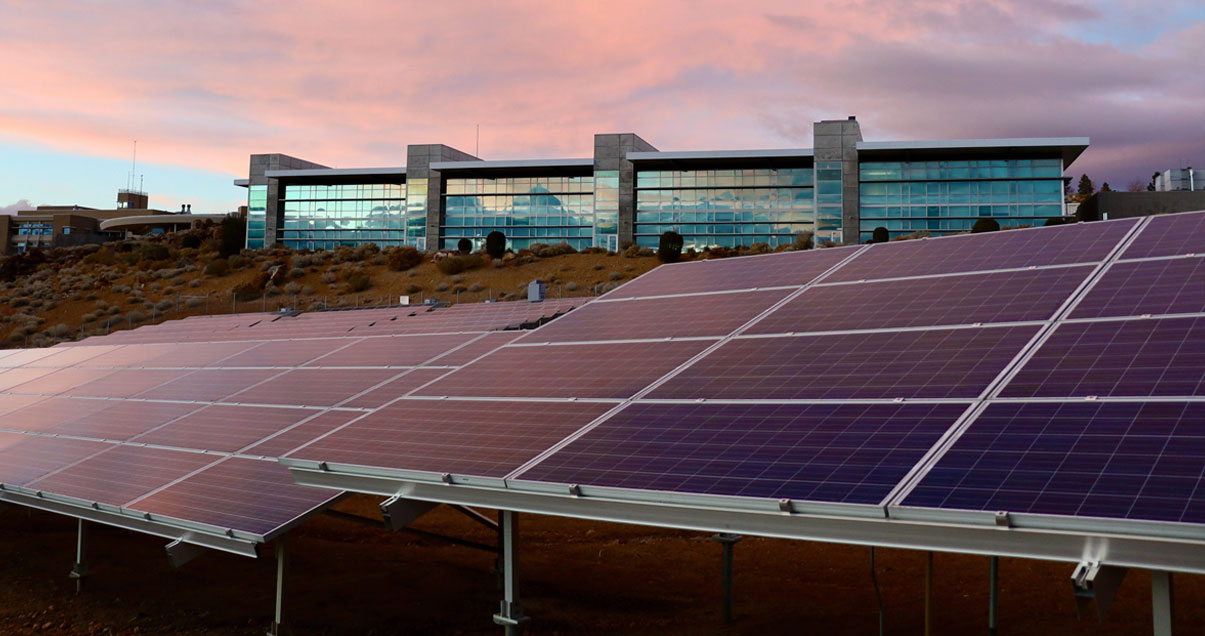 Many companies planning to switch to e-mobility are currently toying with the idea of generating the electricity for refueling using their own PV systems. This is a clever concept, because self-generated electricity is not only environmentally friendly but also creates financial added value thanks to the combination of power generation and the high level of self-consumption.
Voluntary, not compulsory
To ensure that more space is used for solar energy in the future and that the energy transition picks up speed, the German Federal Government has included an obligation to use solar energy in its coalition agreement. Some federal states, such as Baden-Württemberg, have already implemented this obligation to use solar energy by law or plan to do so shortly (see box). But demand is currently rising even in places where the use of photovoltaics is still voluntary for companies.
The benefits to companies of combining photovoltaics and e-mobility are obvious:
Company vehicles can be charged by the company's PV system during the day while the owners are in the office, even without a battery-storage system.
Compared with the quick-charging stations, charging using the company's own wallbox or charging station is more battery-friendly.
The self-generated electricity is definitely green, which is not always guaranteed at commercial charging points.
The government can provide assistance for financing electric vehicles, charging options and PV systems.
Increased self-consumption makes every PV system more economical.
Photovoltaics pays off, even by itself
However, having your own PV system also makes sense for businesses if it is not mandated by the government, even if they do not have any plans to switch to e-mobility in the near future. Self-generated electricity is cost-effective and means that you can be independent of market fluctuations.
In June 2021, the Fraunhofer Institute for Solar Energy Systems (ISE) examined how high the production costs (costs of generation) are for electricity from a PV system. At the time of the study, the cost of producing one kilowatt-hour of solar power for small-scale systems under 30 kWp was between 5.81 and 8.04 cents (in southern Germany) and between 7.96 and 11.01 cents (in northern Germany). When a battery-storage system was added, the costs were between 8.33 and 19.72 cents per kWh. At a price of about 23 cents per kilowatt-hour (kwH) for conventionally generated commercial power (as of April 2021), an in-house PV system therefore came out ahead in every configuration.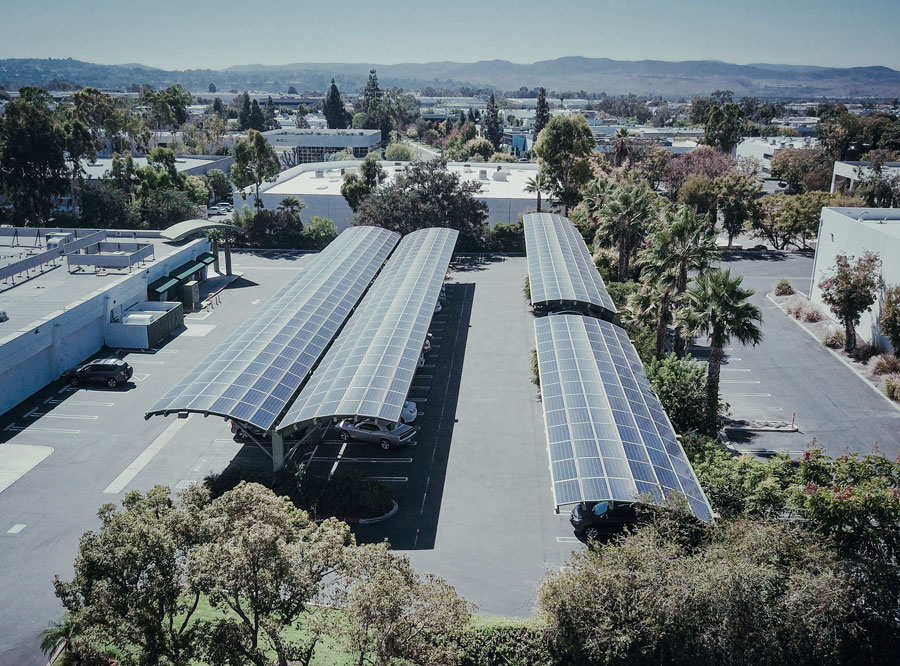 Good for the carbon footprint
The biggest advantage of your company having its own PV system is that by using a renewable energy source in the form of solar energy, you are actively contributing to the expansion of renewable energies in Germany and supporting the energy transition. And with every kilowatt-hour of electricity you generate, you also save CO2. Depending on the size of the system, you could be saving many tons in a year. That is good not only for the climate, but also for your company's image.
Even better with a battery-storage system
If you combine your PV system with a battery-storage system, you will become the smart manager of your own personal energy transition. Battery-storage systems allow you to significantly increase your self-consumption, meaning that you can cap load peaks and significantly reduce the cost of providing maximum loads instead of buying additional electricity. A modern battery-storage system can also be used as an emergency power supply and can replace or at least supplement generators powered by fossil fuels.
Guidelines for commercial enterprises
The German Solar Industry Association (Bundesverband Solarwirtschaft e.V.) has created a comprehensive guide, "Optimally combining photovoltaics and e-mobility," especially for small and medium-sized enterprises. These guidelines will help you get your bearings in the maze of legal and technical requirements and describe different ways that companies can use e-mobility. You can also download the "Photovoltaics in trade and industry – using solar energy successfully" guide from the Solarcluster Baden Württemberg website.